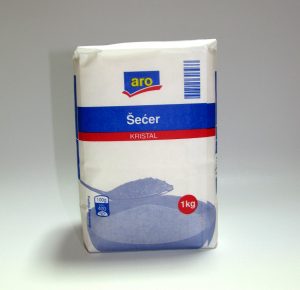 We packed all kind of powder products. 
Company owe packing machine Ital Pack, model pack 50 t. Machine is constructed to have possibility of packing fine grained as well powder products (sugar, flour).
Capacity of the machine is 40 bags/minute (1 kg, or 2 kg bag)and have two separate dispensers (one for sugar, and one for flour).
As a part of Packing plant there is warehouse with pallet racking storage, capacity 500 t.