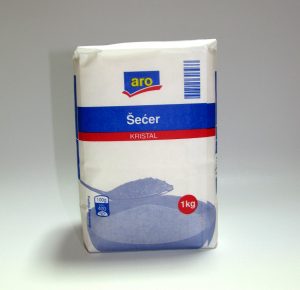 We offer packing services for all powdery food products.
The packing machine is imported from Italy, from company Italpack, type Pack 50 + FM. It is constructed to pack small grain and powdered products (sugar and flour) in 1kg and 2 kg bags. It has two separated dosing systems, one for sugar and the other one for flour.
Packing capacity is 40kg per minute and it makes collective packing with thermo shrink wrap.
Within the packing facility, there is a warehouse with pallet racking with a loading capacity of 500 tonnes of goods.